The wholesale price of Hospital patient beds is reasonable and affordable on our site since we are manufacturers. The patient bed is one of the beds that are made in different models for the comfort of those patients who have limitations for moving, each of which has its characteristics and applications. They also do not have the same price. For more information on the price of different types of hospital beds, you can contact experienced sales experts.
What you read in this article: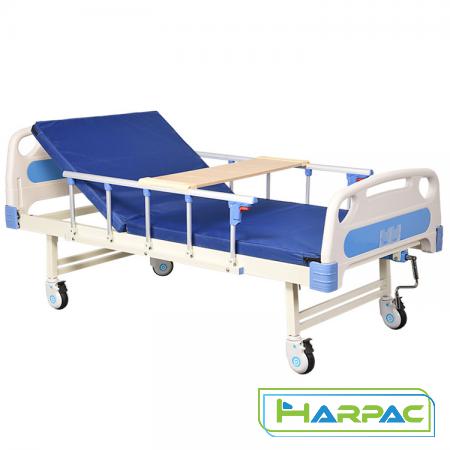 the Main Specification of Hospital Patient Beds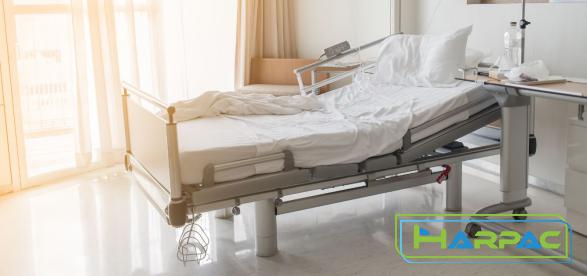 The main Hospital Beds Specification beds are the materials used to manufacture them. It determines the comfort, adjusting directions and usage.
Hospital beds are available in different types such as electric hospital beds and mechanical hospital beds in various models, including surgical beds, infant beds, massage beds, maternity beds, CCU & ICU hospital beds, etc.
One of the key hospital equipment that can improve and make patients feel better in the hospital bed. These beds, with their special design, can be placed in a suitable position for the patient by changing the position in the upper and lower parts, reducing complications such as bed ulcers and fatigue ness, and facilitating the patient's daily routines such as feeding and changing clothes.
These boards are made in manual or mechanical, semi-electric, and all-electric types, and different accessories are provided with them, so that people can use the best option for short-term or long-term use, depending on their needs, for use at homes or in the hospitals.
A home hospital bed should have special features and be technically suitable for moving and resting patients. If you are not careful when buying a hospital bed; You may interfere with the patients' comfort and staffs' tasks when checking their clinical status. Therefore, it is better to buy a hospital bed that has the possibility of changing its height, and other parts related to patients' posture. Having a special mechanism for patient transfer or having side rails. It is graded in terms of weight and volume to be covered. It should have storage compartments for other medical equipment.
Hospital Patient Beds in Different Size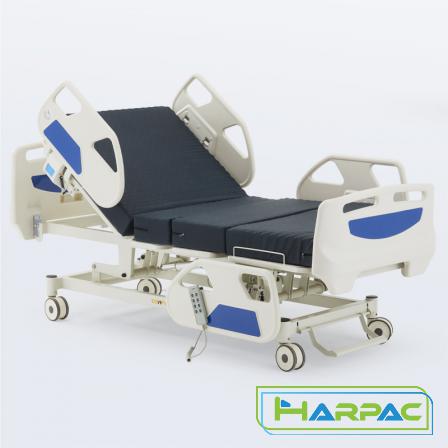 Hospital beds are available in different sizes and brands in the markets. The hospital beds sizes may vary, but in general, hospital beds have external dimensions of 220 cm in length and 110 cm in width (internal dimensions in the length of 200 cm and width of 90 cm).
A single bed is narrower than a queen-size hospital bed. The full size of hospital beds is 53 to 54 inches and the width of single beds is 38 inches. In addition, a hospital bed mattress will be 36 inches wide and 80 inches long. To place a hospital bed mattress, you must use an XL size double sheet protective layer.
The sales of patient beds are increasing day by day compared to ordinary beds. These beds are made for the well-being of those who have health and moving difficulties, so if your patient's physical condition is good, you can take care of your patient at home by buying a suitable hospital bed. One of the advantages of using hospital beds is that they greatly increase safety and ease of moving a disabled person. Because they have rails and side guards and also their height is adjustable, when you want to transfer the patient in a wheelchair or other equipment, you will face much less safety. In fact, it should be said that their features and design have made them widely used and most centers are active in the field of selling patient beds.
the Manufactures Hospital Patient Beds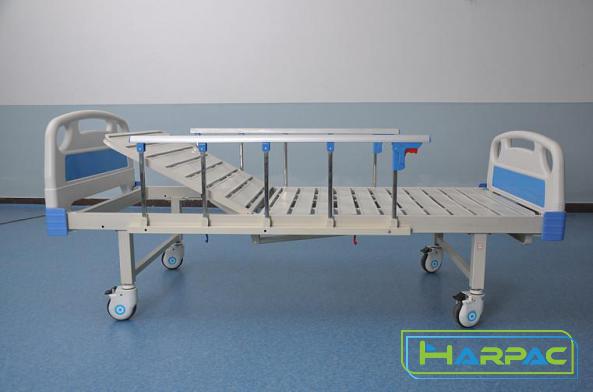 Manufacturers of hospital beds are striving to compete by using the best materials to produce their products. The patient bed is considered one of the most important and main medical devices. This has encouraged a large number of factories to enter the market to manufacture and sell patient beds. The goal of factories and manufacturing centers is to respond to the needs of users in the best possible way.
They have also tried to use the best and highest quality equipment to make these beds satisfy their customers. One of the features of different types of patient beds is that there are rails next to them to prevent the patient from falling out of bed.