When it comes to providing the highest level of care and comfort for patients in healthcare facilities, choosing the right hospital bed is crucial. With a variety of brands available in the market, it's essential to identify the best ones that align with the specific needs of hospitals, clinics, and care facilities. In this article, we will discuss some of the top hospital bed brands renowned for their quality, innovation, and patient-centric design. 1. Hillrom: Hillrom is a well-established and highly reputable brand that specializes in manufacturing hospital beds and related medical equipment. With a century-long legacy, Hillrom has consistently delivered cutting-edge technology and innovative solutions. Their beds are known for their advanced features such as automated height adjustment, integrated scales, adjustable head and foot sections, and pressure-relieving mattress systems. Additionally, Hillrom offers models suited for various care settings, including intensive care units, medical-surgical units, and long-term care facilities.
.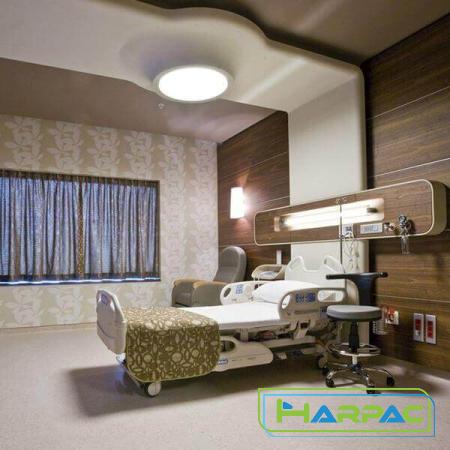 2. Stryker: Stryker is another leading brand known for its focus on patient comfort and caregiver convenience. Stryker's hospital beds are designed to address issues such as pressure ulcers, patient falls, and inadequate caregiver access. Their beds are equipped with features like integrated bed exit alarm systems, rotation capabilities to redistribute pressure, intuitive controls, and easy-to-use siderails for patient safety. Stryker's line of medical beds covers a wide range of requirements, including critical care, bariatric care, and pediatrics. 3. Invacare: Invacare is recognized for its user-friendly and versatile hospital beds, catering to both acute care and long-term care environments. Their beds are customizable, offering options for different mattress types, siderail configurations, and bed height adjustments.
..
Invacare beds prioritize patient safety with features like battery backup in case of power failure, fall-prevention siderails, and low bed height options to reduce risks of falls. The brand also provides specialized beds for pressure ulcer prevention and management. 4. Joerns Healthcare: Joerns Healthcare is known for its high-quality therapeutic support surfaces and innovative hospital beds. Their beds are engineered to minimize patient pain, reduce infections, and enhance the healing process. Joerns offers a variety of bed options, including high-low beds, bariatric beds, and lateral rotation beds, all equipped with features like pressure redistribution surfaces, patient positioning capabilities, and advanced bed exit systems. These beds are designed for various patient populations, including critical care, rehabilitation, and long-term care settings. 5. Drive DeVilbiss Healthcare: Drive DeVilbiss Healthcare focuses on providing affordable and reliable medical equipment to healthcare facilities.
…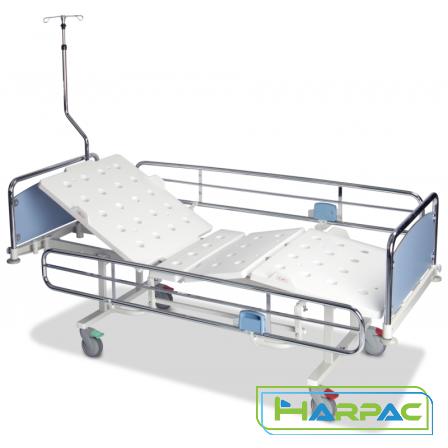 Their hospital beds are known for their durable construction, ease of use, and cost-effectiveness. Drive DeVilbiss offers a range of bed options, including semi-electric and full-electric beds, which can be customized with various accessories to meet facility needs. These beds feature adjustable height, siderail options, and interchangeable head and footboards, ensuring patients' comfort and caregiver convenience. Conclusion: Selecting the right hospital bed brand is crucial to ensure optimal patient care, safety, and comfort. Hillrom, Stryker, Invacare, Joerns Healthcare, and Drive DeVilbiss Healthcare are renowned brands trusted by healthcare professionals worldwide. These brands provide advanced features, innovative designs, and customizable options to cater to diverse patient populations and care settings. Investing in high-quality hospital beds is a testament to a commitment to deliver the best healthcare services while prioritizing patient well-being.