Choosing the right hospital bed mattress is crucial for both patient comfort and the prevention of pressure ulcers or bedsores. With numerous options available in the market, it can be overwhelming to find the right mattress that meets the specific needs of patients. This article aims to provide a comprehensive guide to hospital bed mattresses for sale, helping you make an informed decision for optimal patient care.
1. Understanding Hospital Bed Mattresses:
Hospital bed mattresses are specially designed to offer support, pressure relief, and comfort to patients who spend extended periods in bed. These mattresses are constructed using a variety of materials, each with its unique properties and benefits. Common types include foam mattresses, innerspring mattresses, air mattresses, and alternating pressure mattresses.
2. Foam Mattresses:
Foam mattresses are a popular choice for hospital beds as they offer excellent pressure redistribution to prevent bedsores. Made with high-density foam, they provide optimal support and comfort. These mattresses can be made of various types of foam, including memory foam or polyurethane foam. Foam mattresses are durable, affordable, and suitable for patients with low to medium risk of pressure ulcers.
3. Innerspring Mattresses:
Innerspring mattresses consist of a steel coil system covered with layers of padding and upholstery. They offer a more traditional and bouncy feel to patients. While they may not provide the same level of pressure relief as foam mattresses, they are generally more affordable and durable. Innerspring mattresses are suitable for patients with no specific pressure ulcer risk factors.
4. Air Mattresses:
Air mattresses, also known as air overlay systems, use multiple air chambers that can be adjusted to individual patient needs. These mattresses offer customizable pressure redistribution and support. Air mattresses are ideal for patients at high risk of pressure ulcers or those with existing wounds. They provide exceptional pressure relief by constantly adjusting the air pressure, redistributing weight, and minimizing pressure points.
5. Alternating Pressure Mattresses:
Alternating pressure mattresses use a series of air cells that inflate and deflate alternately to continually shift pressure points. This dynamic pressure redistribution helps prevent bedsores and promotes healing in patients with existing wounds. Alternating pressure mattresses are highly recommended for patients at high risk of or with existing pressure ulcers and require specialized care.


6. Factors to Consider:
When choosing a hospital bed mattress for sale, it is important to consider the following factors:
– Clinical needs of the patient (pressure ulcer risk, wound treatment, etc.)
– Patient comfort and support requirements
– Durability and maintenance considerations
– Infection control features (waterproof, antimicrobial covers)
– Weight capacity and compatibility with the hospital bed frame
– Budgetary constraints
7. Additional Considerations:
Apart from the mattress type, it is essential to choose the right size, height, and weight capacity based on the patient's needs. Ensuring proper alignment with the bed frame and adequate breathability for temperature control are also important factors to consider.
Conclusion: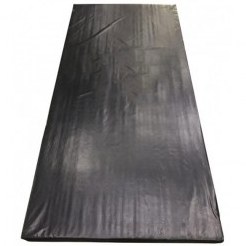 Investing in a suitable hospital bed mattress is vital for the well-being and comfort of patients. By understanding the different types of hospital bed mattresses available and evaluating the specific needs of the patient, healthcare providers can make an informed choice. Prioritizing factors such as pressure redistribution, durability, infection control, and budget constraints will help ensure optimal patient care.